(Get all Latin Studies at a discount
here
!)
Digital download - download link sent to your email. Download as many times as you want. 
By Xavier Foley
File in PDF form.
Contains Score and parts
- Or Purchase the entire collection of bass solos here (receive all future solos for free!)
Share
詳細を表示する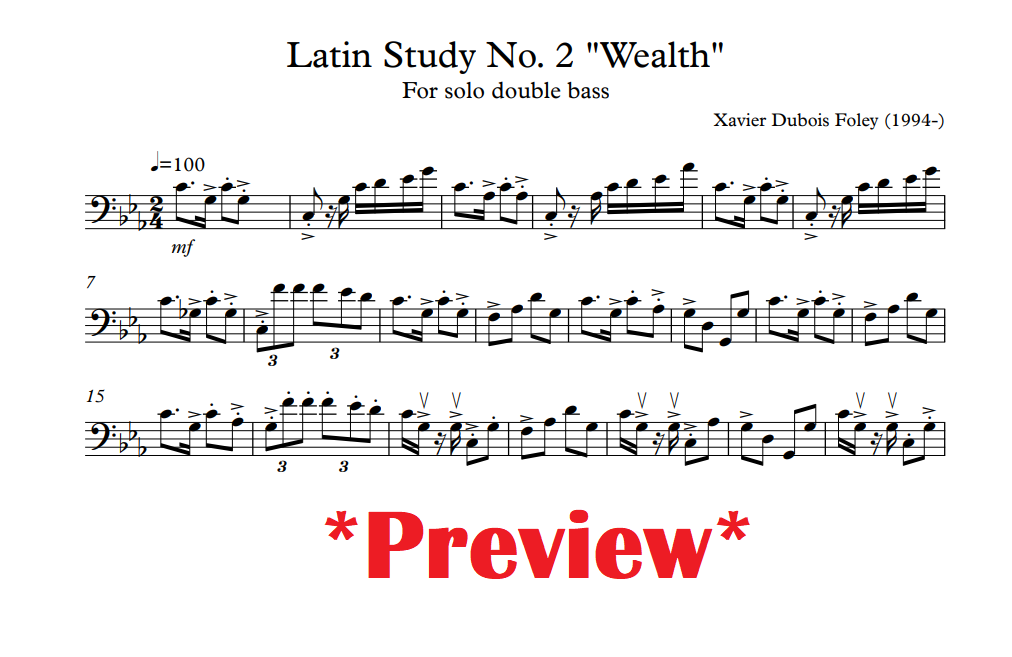 Bass solo
I think it has the right amount of Latin jazz flavor with the mix of the classical bass with the bow and vibrato. Really good price for a really good piece of music!
Latin Study No. 2 "Wealth"
Wealth is fun, I feel like a rich man!
Interesting and fun too play
Super fresh
This is super nice and fresh study perfect to play to warm up and have a nice feeling with the instrument, super cool as all the others studies by Xavier Foley.