通常価格
$19.99 USD
セール価格
$16.99 USD
単価
あたり
セール
売り切れ
PRODUCT INFORMATION & VIDEO DEMONSTRATION

Digital download - download link sent to your email. 
Sketch No. 1 "Sunrise
Sketch No. 2 "The Sacrifice"
Sketch No. 3 "Kingdom Heights"
Sketch No. 4 "Stillness"
Composer: Xavier Dubois Foley

For solo double bass
File in PDF form
File contains bass parts to all four sketches 
Purchase the entire collection of bass solos here (updated)

 
Share
詳細を表示する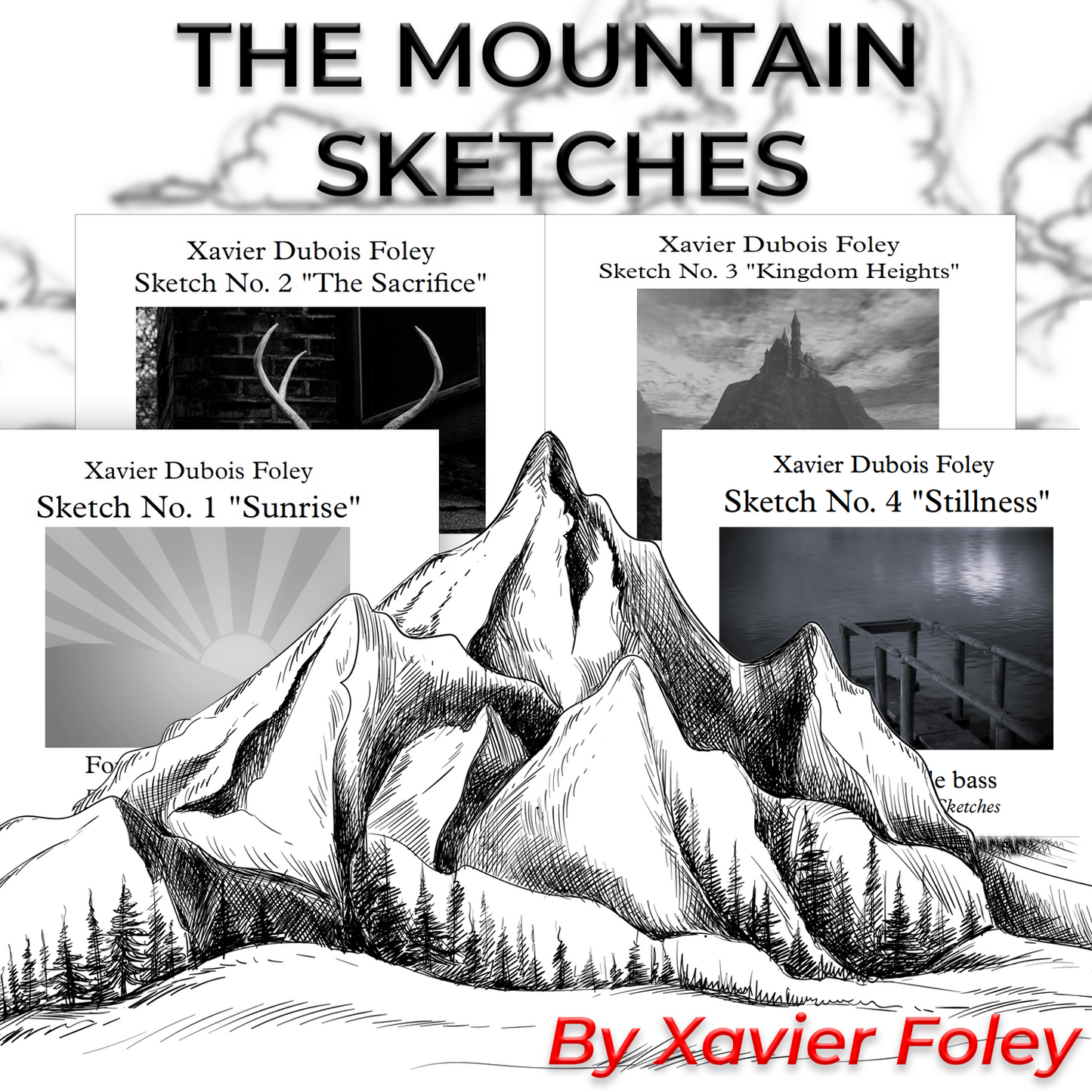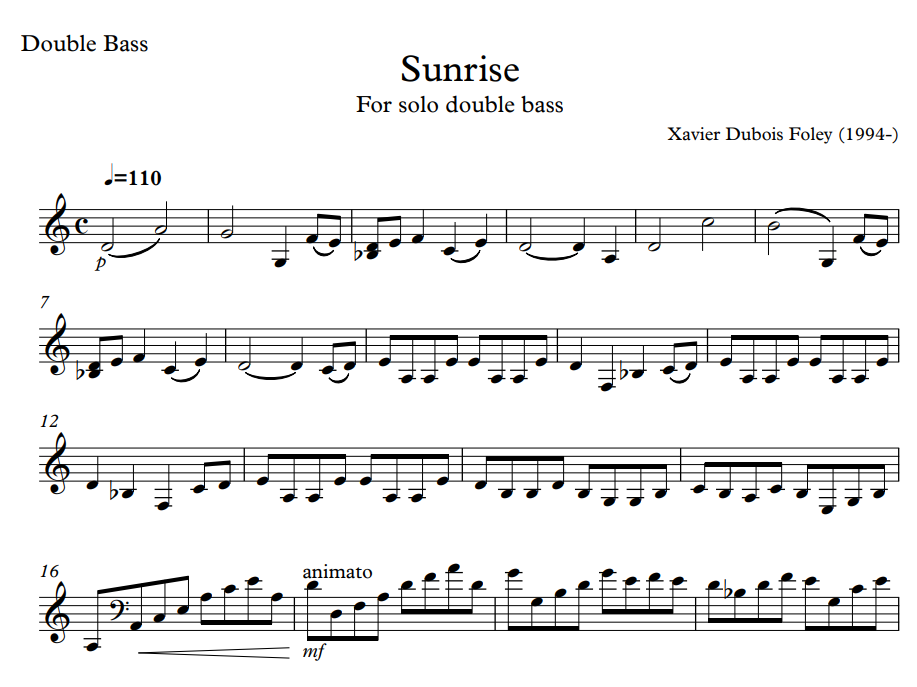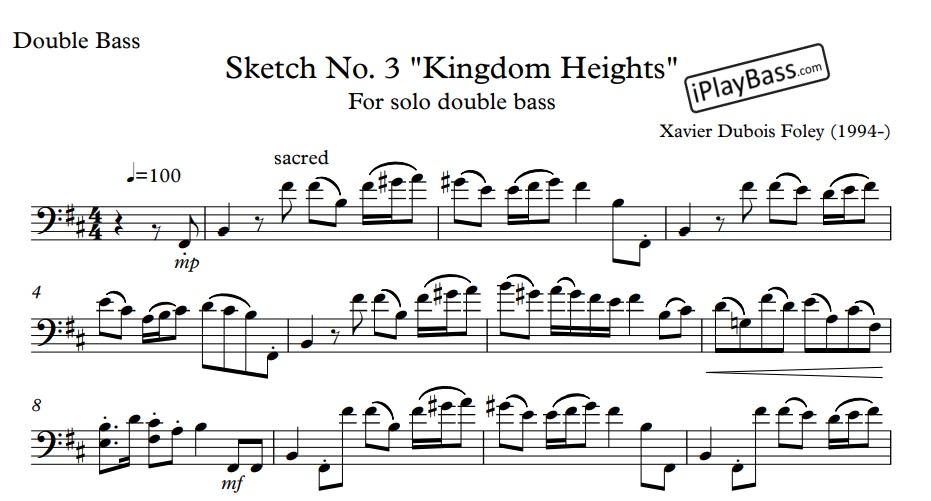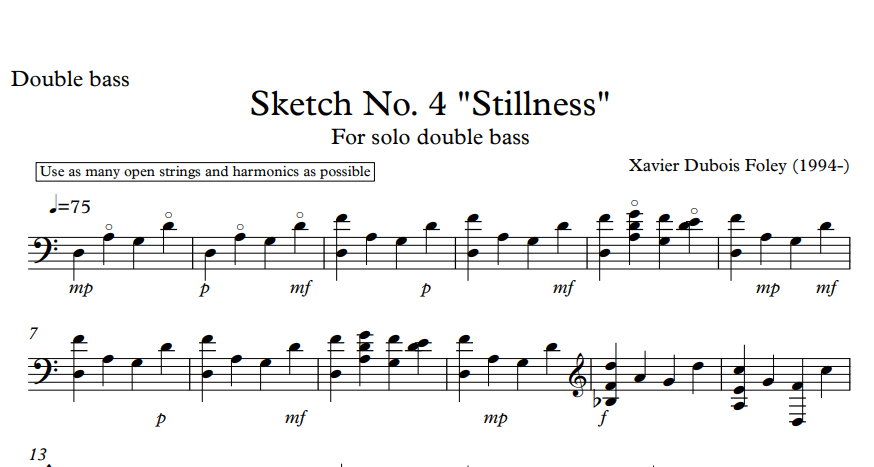 Great challenge for (re-)beginners
Been without a bass for 20 years, I absolutly enjoy trying out these high notes, moving further down the fingerboard and work on playing more than one tone at a time - something I had so far only seen Celli doing. And the melodies - just great modern little pieces.
"The Mountain Sketches," beautiful music for the big old bass!
I love trying to play them. Even under my messy fingers this music is beautiful! Mr. Foley, you are an inspiration to me. Your music is great, and your playing even greater! Thank you!
The Mountain Sketches
It is such a joy to play these sketches! They are both musically and technically intuitive. Thank you Xavier for writing good music for the bass!
Love this collection
These three pieces are very fun to play and musically exciting. I love the folkey feel