Digital download - download link sent to your email. 
Can be played in orchestra & solo tuning
Composer: Xavier Dubois Foley

For solo double bass
File in PDF form
File contains bass part
Purchase the entire collection of bass solos here (updated)

 

Or purchase all 12 etudes at a discount!
Video demonstration 

Share
詳細を表示する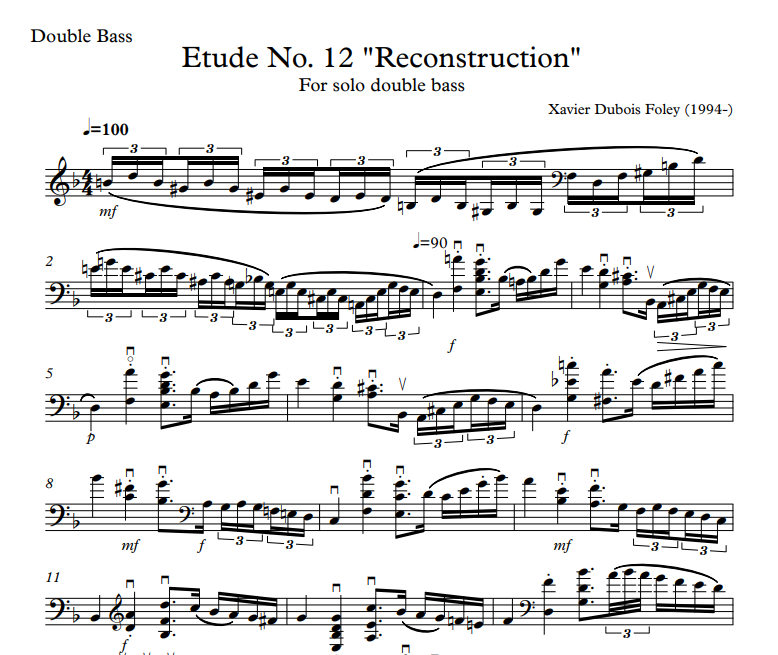 Amazing etude!! Congratulations!
Etude No. 12, Reconstruction
Currently an undergrad in bass performance.
I am thoroughly enjoying this etude. It's very challenging but opens a lot of new ideas and ways of thinking when approaching the bass. Your compositions and playing are both always so inspiring.