Growing up, I was fascinated by the vastness of outer space. This fascination was most likely the consequence of me being exposed to films like Star Trek, Star Wars, and Battle Star Galactica. The soundtracks to these film have a distinct "Sci-fi" sound to them. To explain in musical terms, in my observation, the harmonic structure to these films tend to alternate rapidly between minor and major chords. A good example of this rapid alternation between major and minor chords is displayed in the famous opening to Richard Strauss's
Also Sprach Zarathustra
 (A.K.A the intro to the movie
Space Odyssey 2001
). When listening to this grand opening in Also Sprach Zarathustra, you can hear the quick change from the major 6/4 chord to the minor 6/4 chord, creating that iconic sci-fi sound.
In my double bass sonata "Gravity Waltz", I took these sci-fi like harmonic sounds into consideration. It is my pleasure to bring a 'space influenced' double bass and piano sonata piece into this world. You can see me performing this work live in the video below.
Product info & video demonstration
Digital download - download link sent to your email. Download as many times as you want. 
By Xavier Foley
Solo tuning
For double bass and piano
File in PDF form
File contains score and part
Purchase the entire collection of bass solos here (updated)

 

Share
詳細を表示する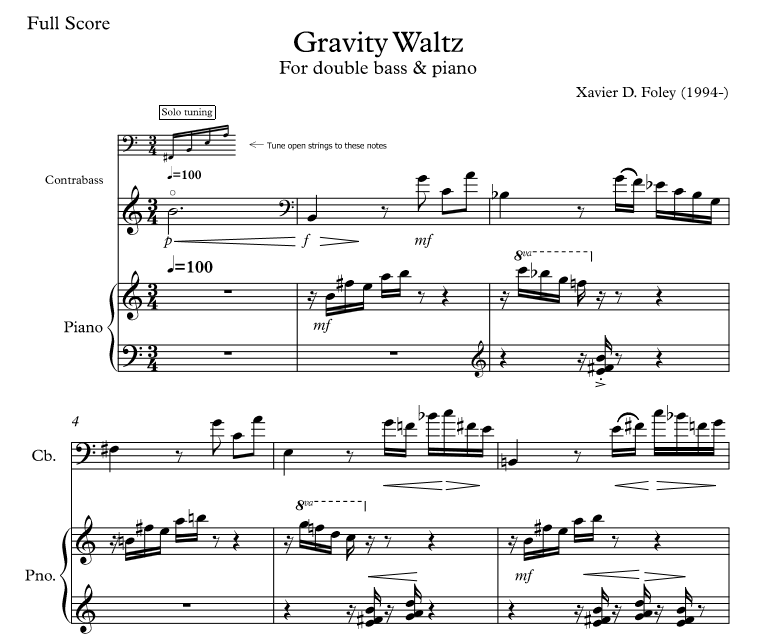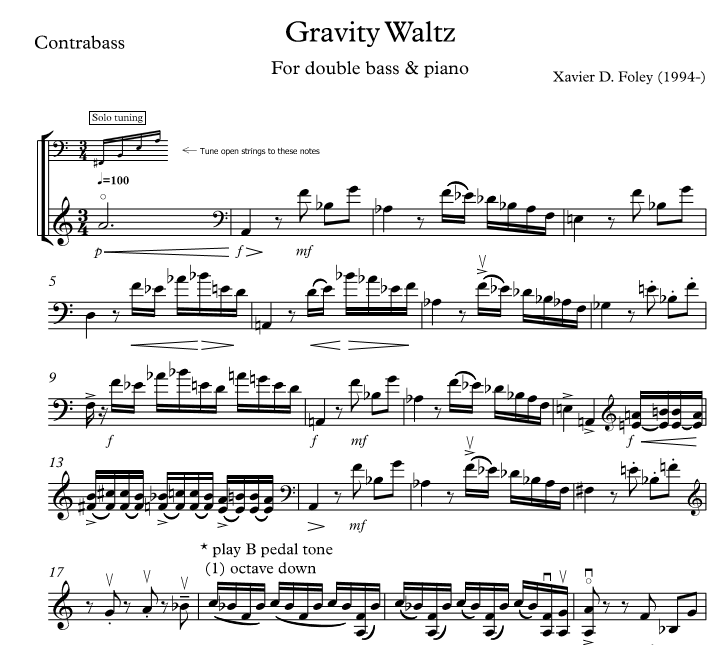 Gravity Waltz
Awesome piece! Thanks for writing such creative and fun music. Your vision is keeping the bass community inspired to work on new music. Keep it up!!