Releasing an official CD into the marketplace is a major feat during an artists career. Making a CD can be a good way to give something 'physical' to your fans, and more importantly, add an extra income stream to your payroll. But what if I told you that there was an additional way to monetize your recordings? 
What I am about to tell you is quite unknown to those new to the recording business. By not taking advantage of this third stream of income (over concert fees and CD sales), you are basically loosing money that you could be making right now if you did this one thing.
For those of you who have either completed a CD release, or currently have digital music files from recording sessions (live/studio) stashed into your computer hard drive, you are in luck, because all you have to do now is upload your files to one or more of the following resources: an online royalty-free music licensing website, a performing rights organization website (for composers), or a music streaming service. 
In this article, I will first talk about the pros and cons of creating an account with an online royalty-free music licensing website. But before I show you a few royalty-free music licensing website examples that are popular among artists, it is important to first know 1) what music licensing is, 2) how it works, and 3) the difference between royalty and royalty-free music licensing.  
What is music licensing?
Music licensing is the act of granting permission to a third-party entity to replicate the performance of your music in a commercial setting. 
How does the music licensing process work?
To give a third-party entity (entity being either a person or a company) permission to use your work for commercial use, there must be a contract made between the owner of the music (the licensor), and the person who wants permission to use your music for commercial use (the licensee).
The contract made between the licensor and the licensee can vary based on the type of license the copyright owner is giving to the third-party. To better understand the licensing procedure of online royalty-free music licensing websites, you will need to know the difference between the following licenses: the exclusive license, and the non-exclusive license. 
Exclusive vs non-exclusive music licenses 
What is the difference between an exclusive license and a non-exclusive license you may ask?
An exclusive license is when you sign the rights to your music to a licensee on an exclusive basis. This sort of contract prohibits you from signing the rights to your music to any other licensee, hence why it's called an exclusive contract. 
A non-exclusive license is when you sign the rights to a licencee on a non-exclusive basis. This sort of contract allows you to grant multiple licenses to any number of licensees. Due to the fact that multiple vendors can have the rights to your music, the music license is no longer exclusive to one vendor, hence why it's called a non-exclusive license. 
Royalty vs royalty-free music licenses
Before the age of the internet, recording artists would almost always sign a publishing contract with a music publishing company on an exclusive basis. Once the rights to the artists recordings were signed over to the music publishers label, the company would then collect royalties for the artist each time the artists music was played in a commercial setting. - After the establishment of performing rights organizations (PRO), music publishers began to rely on the PRO's to collect performance royalties; I will talk about PRO's later. 
At the dawn of the of the internet boom era, coupled with major advancements in computer science, developers began creating online software that enabled businesses to purchase royalty-free music, which is music that can be reproduced in a commercial setting with no expectation of royalties to be paid to the artist. This sounds like a disadvantage for the artist, but in cases like these, the upfront cost of purchasing a royalty-free music license is usually modest, which can be good for the artist in some circumstances, especially if you expect the recording to be used only a few times in a commercial setting. 
What is the process of selling my music on these royalty-free music licensing websites? 
The process works like this: an artist would first upload their recordings to their website profile (after creating an account), then the third-party entity, who has taken interest in the artists music, would finally purchase the royalty-free music license to your recording for commercial use with the click of a button. After the third-party entity has purchased a license from your profile, the recording, along with the automatically generated royalty-free license contract, would be sent directly to the end users email within seconds. 
As a reminder, any number of parties can purchase a non-exclusive license for the same recording. For example, if 100 users buy the same non-exclusive license to only 1 of your recordings, where each license is valued at $50, then you would make $5,000 in profit.
You also have the option to sell your recording for more money by offering an exclusive license, however, you will not be able to sell that same recording to other buyers because an exclusive license will prohibit anyone else from obtaining the rights to your recording.   
What's so innovative about these new royalty-free music licensing websites?
What this technological innovation did was:
Simplify the licensing process by omitting the publishing company from the entire process.
Relieve companies from the responsibility of reporting each and every time songs were used in commercial settings.  
Made licenses available to be purchased with no blanket license fees.
Provide a low cost solution for small businesses and startups by eliminating higher management fees associated with music licensing costs from agencies. 
Royalty-free online music licensing websites also created a lucrative opportunity for artists to reach millions of startup companies and small businesses. 
Why do startups and small businesses prefer choosing royalty-free licenses for their music procurement objectives?   
Small businesses and startups tend to want to bypass the step of going through music representatives in order to purchase rights to a recording. This is because they usually don't have the proper knowledge and expertise to manage royalty payouts and license contracts with music publishers and PRO's (as simple as it is), therefore, the more viable option for small sized businesses would be to purchase royalty-free music licenses from mainstream, stock media themed websites. 
What royalty-free music licensing websites can't do 
Royalty-free music licensing websites cannot do the following:
Customize the contract to fit the end users special needs.
Can't sue an end user for using your music unlawfully.
Will not collect royalties for you, even if your music ended up becoming a big success worldwide (this would be VERY unfortunate!) 
Although it is beneficial to collect royalties each time your music is played in public, for an artist just starting out in the music industry, charging a one time fee for multiple end users to use your music, on a non-exclusive basis, for commercial use, can be a good way to build your portfolio, promote your music, and earn easy income on the side at the same time. 
Examples of online royalty-free music licensing websites.
AudioJungle is part of the Envato marketplace - an online platform where music, photos, video, and software code are exchanged between the creator and the buyer.
To join AudioJungle, all you have to do is create a free account and upload your music! 
AudioJungle is popular for its two licensing tiers it offers for buyers. The two popular licenses that buyers choose from are the "regular license", and the "extended license". You can learn more about these two licenses sold on AudioJungle by clicking here. 
Like AudioJungle, Pond5 is another large scale media trading market that allows you to sell royalty-free licenses to your recordings.
From my research, Pond5 initially started as a video licensing platform, but recently offered 'music licensing' as a service. Since the music licensing service seems a bit new for this website, this could be your opportunity to build your reputation on Pond5 and get ahead of the competition!
The licenses that you can sell from Pond5 are a little different from AudioJungle. You can read more about their licensing policy here. 
The performing rights organization
If going the royalty-free music licensing route is not right for you, especially because of the fact that you will not receive royalties each time your music is played in public, then you can always look into joining a music performing rights organization. By joining a performing rights organization, you will receive performance royalties each time your music is reproduced, and even performed, in a commercial, or public setting.  
To be clear, performing rights organizations only represent composers, not artists. So if you are an artist only, you can go ahead and skip ahead to the Music streaming services section.
Examples of performing rights organizations.  
From the BMI about page: "BMI is the bridge between songwriters and the businesses and organizations that want to play their music publicly. As a global leader in music rights management, BMI serves as an advocate for the value of music, representing 14 million musical works created and owned by more than 900,000 songwriters, composers and music publishers."
Since I am a member of BMI, I can speak from experience and say that the process of submitting your music to the BMI data base is extremely easy and convenient. I can assure you that you will not have any unwanted pains and frustrations working with BMI. 
Royalty distribution frequency: quarterly (except for classical & pay-per-view concerts, which are distributed annually)
Application fee: no fee 
Click here to create an account and receive royalties with BMI! 
From the ASCAP about page: "We license over 11.5 million ASCAP songs and scores to the businesses that play them publicly, then send the money to our members as royalties. We use cutting-edge technology to process over one trillion performances every year - more than any PRO in the world."
I am not affiliated with ASCAP, but from what I have seen, ASCAP has been very supportive of classical music as they are known to distribute awards to exceptional composers of all ages (BMI also does this as well).  
Royalty distribution frequency: quarterly
Application fee: $50  
Click here to create an account and receive royalties with ASCAP!
Music streaming services
With the creation of music streaming services like Spotify and YouTube, people have begun ditching the CD players and moved on to online streaming. This, as a result, meant a drop in overall CD sales. CD's, like I stated before, are very handy when it comes to offering something 'physical' to your fans, but if you want a helping hand trying to reach around a billion users globally with your music, I would suggest uploading your music to online music streaming services. 
Examples of music streaming services.
Spotify is known for its large subscription base. According to Spotify's about page, they are "the most popular global audio streaming subscription service with 217 million users, including 100 million subscribers, across 79 markets." What Spotify is trying to tell you from their about page is that they make a lot of money. 
mechanical royalties:
Spotify pays what are called mechanical royalties to the copyright owner(s) of a given recording. Mechanical royalties are payed whenever an artists recording is printed on a CD, downloaded by a user, or streamed. Mechanical royalties are not covered by performing rights organizations like BMI and ASCAP, but by other collection agencies like The Harry Fox Agency, which is the largest mechanical license collection agency in the United States. 
Compensation model:
According to CNBC, each time your recording is streamed through Spotify, you will earn from a range of $0.006 to $0.0084. This does not seem like a lot, but if your recording gets around 10,000 streams per month, then that's around $60 to $84 added to your overall total monthly income. 
Might as well have your recordings work for you, rather than just letting them sit in your hard drive.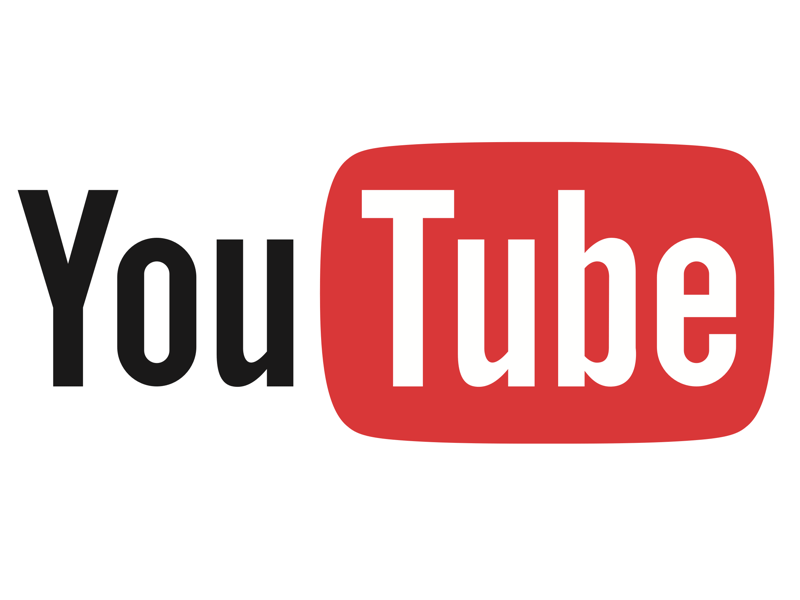 According to videonitch.com, there are about 5 billion videos being watched on YouTube on a daily basis. Uploading your music to your YouTube channel is extremely simple, in fact, chances are you already have a YouTube channel. What makes YouTube unique is that all recordings must be in video format, which is not a problem at all, because what artists typically do is upload either a static picture to compliment the recording, or a video of their live performance. This video format also creates the opportunity for both in-steam video banner ads and pre-roll video ads to be played before and during your music video. These ads are great for artists because they generate revenue each time the ad is clicked by a viewer; the revenue generated per click is split between YouTube and the owner of the video.
Compensation model:
One of the ways YouTube compensates artists is by sharing ad revenue. For example, lets say out of 1000 people, 10 people click the ad that plays while your recording is being played, and each click generates $0.30. If this is the case, then you will make average of $3 each time 1000 people view your video. 
Content ID system and performance royalties.
YouTube is able to pay performance royalties to the copyright owner of the music with the help of the content ID system, which is a system that flags any video on YouTube that contains your recording. Performing rights organizations like BMI and ASCAP are able to collect these royalties on your behalf since they are 'performance royalties'. The rate that YouTube pays for these royalties seems vestigial compared to what you would be making with YouTube ad revenue. According to hyperbot.com, when it comes to YouTube performance royalties, they state that "the rate it pays isn't all that great."
Tip: make sure you enable ads for your YouTube videos or else you will not get paid!
Summery 
AudioJungle & Pond5
If you are either an artist just starting out in the recording industry, or an artist looking to supply recordings to startups and small businesses, then I would suggest opening an account with a royalty-free music licensing marketplace like AudioJungle and Pond5. This is a good way to quickly monetize your music with the help of automated online software that makes music licenses available for purchase 24/7. Remember, going this route will prohibit your chances of receiving performance royalties for a given recording, so if your music goes viral, you will not be compensated each time your recording is played in public.
BMI & ASCAP
If you want to receive royalties for each time your performance is reproduced in a commercial setting, then you will want to make an account with a performing rights organization like BMI and ASCAP. However so, if nobody knows about your recordings, then it may be better to start with AudioJungle or Pond5, as these online platforms promote your music to the top of the search list on their respective websites when you first upload your music, increasing your chances of a sale.
As stated before, if you make a recording that ends up being a smashing hit, you are going to wish you joined BMI or ASCAP to receive those performance royalties!
Streaming Services
Streaming services are a great way to both monetize and promote your art to the billions of users that use online streaming services globally. Just make sure you sign up with The Harry Fox Agency to collect those mechanical royalties from online music streaming services like Spotify.
For YouTube, you can sign up with BMI or ASCAP to receive performance royalties, but only if you are a composer.
--------------
I hope you enjoyed this guide.
If you have something to add to this guide, or any corrections I should implement, then please feel free to leave your feedback in the comment section below. 
As always, you can either follow my Facebook page or sign up for my newsletter to get more posts like this straight to your inbox. 
Cheers!
-Xavier Foley